Continuing to follow up on New Year, New Series today with teen and adult pickings. A few of theses are a little newer to trade paperback print, so getting further into the series may take a while, unless you feel like buying single issues.
Saga by Brian K. Vaughn
Take Romeo and Juliet. Except change the part where they die in three days, they instead have a child, and they also happen to be soldiers in a war between their two species and have a cross-bred love-child along the way. And that's the simplified version. I've never not enjoyed a Brian K. Vaughn book. This is definitely some of his best and the addition of a single artist for the whole series is a plus. We currently carry the first 7 volumes of it, which is all the trade paperbacks that exist in print.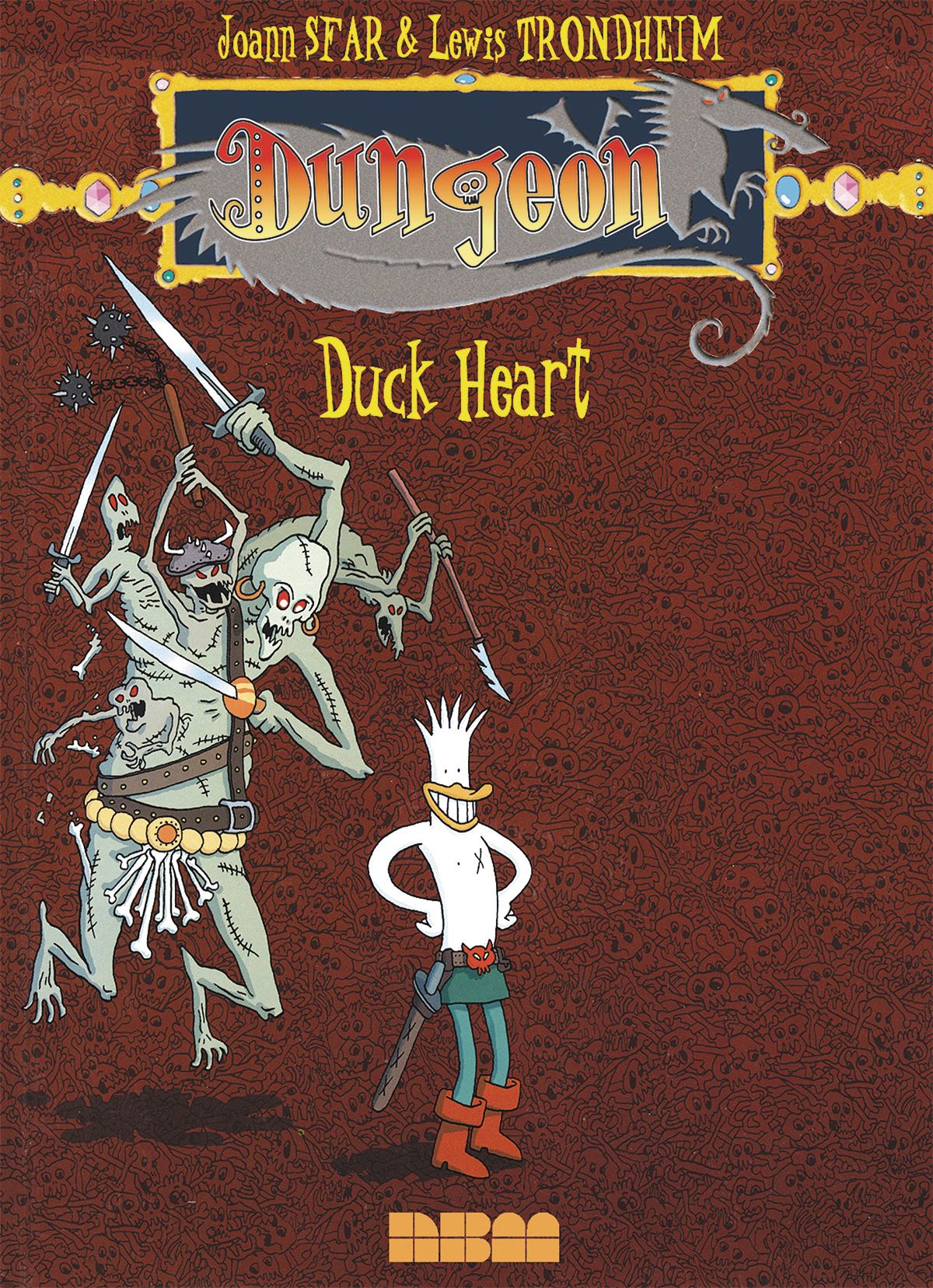 Dungeon by Joann Sfar
Dungeon is a little bit of a mixed bag. The only reason its in our adult section is because of some artwork that would be a little too much. Originally a french graphic novel, this might not have been an issue. It can be a bit silly but it very much reads like a D&D campaign gone off the rails. There's an overall tone of childhood imagination like when playing cops and robbers, you would have gotten shot because you are all of a sudden bulletproof or something. At 16 volumes though, its sure to keep you occupied for a long moment.
Revival by Tim Seeley
I may have written about Revival before, but it probably bears repeating. It's a dark rural noir in the same vein as Fargo, focusing on the interweavings of a small Wisconsin town. Though thats where the similarities end, as the dead are no longer dead and no one understands why. Recently deceased individuals find themselves alive and whole and are not coping with it well. Meanwhile Officer Dana Cypress has to cope with her Sheriff father, CDC love interest, and recently deceased sister that none were aware had actually died. And then the ghosts appear.
Paper Girls by Brian K. Vaughn
This was one of about the four Brian K. Vaughn titles I had that I might use for this list. Any fans of Stranger Things, I would recommend this book to. It carries a lot of 70s/80s cultural vibe and then skews the entirety of it into almost nonsensical sci-fi wanderings. As neon as you could want it to be and has a nice foreshadowing of what future culture might evolve into, if not also just forming a farce around an Apple-centric civilization.